Rubber Wheel Chock
Rubber Wheel Chock is a bearing that is used to avoid collisions that could result in the car or the tools are easily broken into walls or other hard surface. A pair of chocks to prevent vehicles moving whilst working with trolley jacks, scissor jacks, bottle jacks, axle stands or on the toples. Rubber Wheel Chock can also be used as a wheel bearing air craft ground equipment or anchoring large pipe.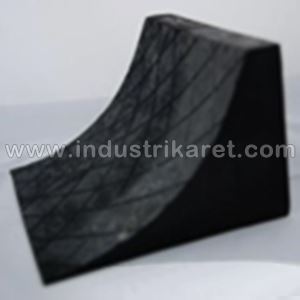 Wheel chocks (or chocks) are wedges of sturdy material placed behind a vehicle's wheels to prevent accidental movement. Chock are placed for safety in addition to setting the brakes. The bottom surface is sometimes coated in rubber to enhance grip with the ground. For ease of removal, a rope may be tied to the chock or a set of two chocks. One edge of the wedge has a concave profile to contour to the wheel and increase the forced necessary to overrun the chock. Most commonly, chocks are seen on aircraft and train cars.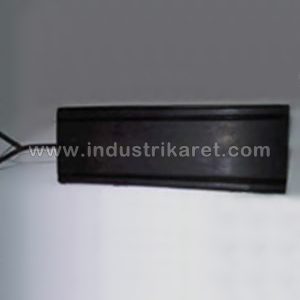 Rubber Wheel Chock has a wide range of models. Each model has the power, traction, size and shape needed to prevent parked vehicles from moving because of grade or safe parking break and transmission. Rubber Wheel Chock can also be used to keep your vehicle such as trucks and trailers in place during loading and unloading proves.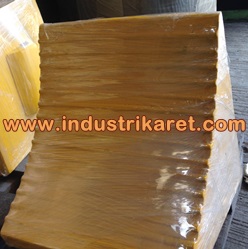 Made of reinforced rubber to provide grip that fits on virtually any surface.

Curved to fit the contour of the surface of the tire.

Resistant rubber tearing, abrasion, ozone weathering, etc.

Functional design durable in all weather conditions.

To facilitate the transfer, wheel chock can be fitted with a rope or chain fastener.