Back
|
Bookmark
Crumb Rubber | Recycled Rubber | Rubber Powder | Shredded Rubber
Certain rubber products can be re-used or become recycled rubber. When rubber products will be re-used for other requirement, usually rubber shape is changed to crumb rubber (some other usual terms: rubber shredded) which can be blended with certain products or other rubber products. Crumb rubber is an environment friendly product as it is originated from recycle product and it is not dissolved in soil or water soil. Besides reducing waste rubber product which is thrown out to the environment, re-used of certain waste rubber product, of course can reduce rubber place as one of important component to define finish good price produced. In certain products, the purpose of rubber will give the desire specific properties.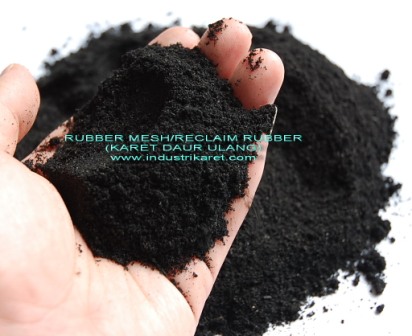 Building arenas is an expensive process, and with increasing of sand price and others building material, people look for the material alternative which will not wash away by rain or decompose become dust.
Crumb rubber use widely in many arenas either inside or outside the buildings, and because crumb rubber will not decompose, it is quite effective compared to others flooring material which need to be polished or changed after few years.
General applications are rubber mat, rubber compound, rubber shoe soles, concrete/building construction, futsal field (indoor football), horse racing arena, etc.
Presence of rubber granule / crumb rubber on the field / arena will help to reduce soreness or will not cause serious injury when the players fell, its elasticity even better compared to natural grass.
Because of its properties, crumb rubber is used widely on many playing arenas.
On horse racing arena, completely dust-free rubber must be blended with some dry materials such as sand, which could be available on this arena. Because of its light characteristic, blending can be done easily with bare hand or left it trampled by the horses. Most factories suggested the ratio of 1 inch rubber to 2 inch sand.
Usually, futsal field consist of 70% rubber and 30% sand. To increase the elasticity or arrange the hardness of certain products, crumb rubber is blended with plastic, asphalt, and tile grout.
For further information about crumb rubber / recycled rubber, please contact Santo Rubber.