Flange Gasket

Gasket materials are designed to compress under load to achieve the initial seal. However, to retain that seal, the gasket should be able to resist flow (or creep) to prevent loss of surface stress by bolt reduction. This property is very important and is the one that most readily separates high quality gasket. Some factors need to be considered in selection of the correct gasket material and type i.e. :

1.

Vibration

If the pipeline is subjected to undue vibration, then the gasket has withstand the mechanical effects involved.

2.

Erosive Media

Certain media (e.g. solids suspended in liquids) can slowly erode gasket leading to a much shorter life than expected. In such cases, choice of gasket material and selection of gasket dimension are critical.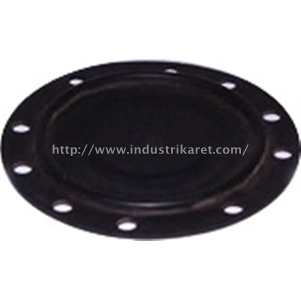 Flange gasket can be made according to client drawing from rubber material such as EPDM, NR, SBR, SILICONE, etc depends on flange gasket usage.
These flange gasket are fixed between two sections of pipe which are flared, there by offering a higher surface area. All flange gasket can be customized to fit client requirement.
For futher information about rubber flange gasket, please contact Santo Rubber.